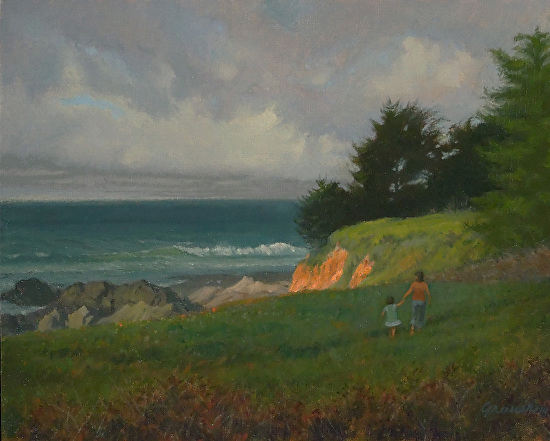 Hi art lovers, painters, collectors and those who just tuned-in to see what's happening.Well, I reached the grand old age of 87 during 2014, sorry, but I'm not permitted to say which grand age Loii's reached, it's not nearly as grand as mine.

Now, we're painting a little less, so obviously, there's less new work out there for the public, which could lead to higher prices…and course if either of them should depart this beautiful orb…well, you know...the values could just skyrocket. That's a bit tongue in cheek, but take care, it's possible there could just be a spot of truth in those worldly words.

Loii and I each paint our individual form of contemporary impressionistic/realism; we don't paint in trendy styles to look "with-it" as many others do. Also, we do not find a niche that sells well and only paint that over and over. We don't have a quota to fill and we don't do pot-boilers... we simply paint what we feel needs to be painted, from the heart.

We work hard to meet our own personal commitments to paint beautiful stuff and stop only when we've reached that goal. It's not unusual for a month or more to pass to get there regardless of the size. The next piece Loii or I paint may or may not resemble the last ones, but be sure, the loving care we put into each painting gets more fierce with each one we sign.